The top health benefits of sweet potato
A recent article suggest that it may sometimes be worth switching up your potato choices in favour of the sweet variety, as sweet potatoes are shown to boast a wealth of health benefits.
According to the article from Medical Daily, many people can find the health benefits of sweet potatoes, including their vitamin and mineral content, surprising. Sweet potatoes are a good source of fibre, vitamin A, vitamin C, vitamin B6, pantothenic acid, niacin and copper.
These vitamins and minerals can support a range of bodily functions including contributing to the reduction of tiredness and fatigue, as with niacin and pantothenic acid, as well as the maintenance of normal vision, as with vitamin A.
The nutritional incentives of beetroot juice consumption
You may already be aware of the antioxidants in beetroot juice, but there's also a whole range of other health benefits in drinking the pink-purple vegetable juice.
Medical News Today lists the benefits in its article ' What are the health benefits of beetroot juice?', which include beetroot being a source of the following essential vitamins and minerals:
- Folate
- Vitamin C
- Vitamin B6
- Calcium
- Iron
- Magnesium
- Manganese
- Phosphorus
- Copper
- Zinc
These vitamins and minerals support the maintenance of several functions within the body.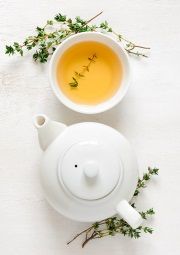 Why you should try Jasmine Tea
A recent article entitled '9 reasons why jasmine tea is good for you' from the Healthline examines the way in which jasmine tea, made from the blossoms of the common jasmine (jasminum officinale) or sampaguita (jsaminum sambac) and tea leaves, can be beneficial to our health.
It is worth noting that many of the examples listed by the Healthline relate to jasmine tea made from green tea leaves, therefore these benefits relate to green tea rather than the jasmine blossom infusion.
Benefits include the antioxidants that come from the polyphenol content in jasmine tea, which can protect the body's cells against free radical damage. Jasmine tea is also a source of catechins, which are a group of polyphenols that kill plaque-forming bacteria.
Share your thoughts
What did you think of the findings covered in this week's Nutrition News? Share your thoughts with us on Facebook and Twitter.
Alison is Director and Founder of Metabolics who writes about Metabolics updates, events and natural healthcare. Her experience and passion for natural supplements and healthcare comes from her years of experience as a practising osteopath, having founded Metabolics in her search for high quality, natural products in her own work. Alison has been a qualified and practising Osteopath since 1981 and regularly gives seminars on a range of healthcare subjects to the wider practitioner community helping share her knowledge and experience.