The effect of mussels on heart health
A new report suggests that eating mussels could have huge benefits for heart health due to their high omega-3 content. The findings come following a study by researchers at the University of Stirling, which analysed 15 participants who consumed mussels three times a week over two weeks and found that the shellfish can "significantly improve" omega-3 levels.
The study is thought to be the first of its kind, according to this article by NutraIngredients, and researchers believe the findings could be particularly of use for sports nutritionists working with athletes who may find it difficult to source enough of the fatty acid without supplementation.
The study, whilst small, looks to have provided evidence for a way of boosting omega-3. This could be of significance as less than 20% of the population currently consume the recommended one portion of oily fish per week, with mussels providing another route.
The health benefits of ashwagandha
A recent study has suggested that ashwagandha, more specifically the root extract of the India-native herb, could help us sleep better. The study took place at Prakruti Hospital, Kalwa, Maharashtra in India and involved 60 participants, according to this article by NutraIngredientsUSA.
The participants were divided into two groups, one group given a capsule containing the highest concentration full-spectrum ashwagandha root extract 300 mg twice a day for 10 weeks and the other took a placebo for the same period. The study assessed sleep onset latency, total sleep time, sleep efficiency, wake after sleep onset, total time in bed, mental alertness on rising, sleep quality, Pittsburgh Sleep Quality Index and Hamilton Anxiety Rating Scale, of which the researchers observed significant improvement in the test group taking the ashwagandha root extract.
The findings are both interesting and exciting for people who struggle with sleep and insomnia but further, large-scale studies are needed to confirm the findings.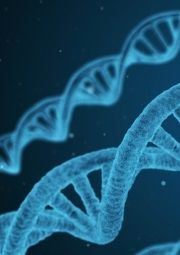 Experts warn of the dangers of home genetic tests
There has been a notable rise in the use of at-home genetic tests, where individuals are sending their DNA to private companies who test for genetic variants linked to health concerns. Researchers have published a paper in the British Medical Journal, as cited in this BBC Health article, stating their concerns over these type of direct-to-consumer genetic tests.
Speaking of the paper, Prof Anneke Lucassen, president of the British Society for Genetic Medicine who led the research, said, "Genetic tests sold online and in shops should absolutely not be used to inform health decisions without further scrutiny."
The primary concern is that individuals are taking the results of these genetic "tests" at face value when the tests check just a few variants instead of the thousands of variants that could indicate a potential health risk. This could lead to false health scares or 'reassuring' results that are unreliable.
The main purpose of the paper is not to condemn the companies offering such genetic testing products but rather to equip medical professionals with advice and information to use when discussing such results with patients when they come to them.
Share your thoughts
Agree with the findings in this week's Nutrition News? Share your thoughts with us on Facebook and Twitter.
Alison is Director and Founder of Metabolics who writes about Metabolics updates, events and natural healthcare. Her experience and passion for natural supplements and healthcare comes from her years of experience as a practising osteopath, having founded Metabolics in her search for high quality, natural products in her own work. Alison has been a qualified and practising Osteopath since 1981 and regularly gives seminars on a range of healthcare subjects to the wider practitioner community helping share her knowledge and experience.