The relationship between obesity and cognitive decline
A recent study, published in The Journal of Neuroscience, has explored the relationship between obesity and cognitive decline. Whilst it has been well understood for some time that there is a link between obesity and declining cognitive function, this study suggests that microglia play an active role.
The study found that partial knockdown of the receptor for fractalkine prevented microglial activation and cognitive decline induced by obesity. The findings of the study suggest that obesity activates microglial cells, which consume otherwise functional synapses in the hippocampus, leading to this cognitive decline.
Binge drinking affects male and female brains differently
Researchers have found that binge drinking has diverse effects on the brains of men and women. The study, published in Frontiers of Genetics, concluded that, following 7 binge ethanol drinking sessions, there is a clear difference in the genes activated in male and females.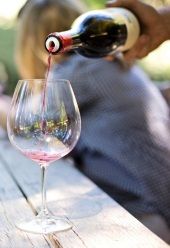 The study found that genes associated with hormone signalling and immune function are affected by repeated binge drinking in females, whereas genes associated with nerve signalling are what is affected in males binge drinking.
Deborah Finn, a Professor of Behavioral Neuroscience at Oregon Health & Science University and a Research Pharmacologist at the VA Portland Health Care System, USA, who worked on the study said, as reported in Science Daily, "These findings are important as they increase our understanding of male and female differences in molecular pathways and networks that can be influenced by repeated binge drinking. This knowledge can help us identify and develop new targeted treatments for alcohol use disorder in males and female patients."
What's the right amount of carbohydrates?
As the popularity of low-carbohydrate diets for weight loss continues, particularly in the West, this latest report analyses two studies of low and high carbohydrate-based diets to conclude which is better for overall health.
The analysis focused on the mortality risk of the two diets and found that both low and high carbohydrate diets are associated with higher mortality.
Jocelyne R. Benatar, MBChB, MD of the report in Medscape, reinforced the point that studies focusing on a macronutrient are limited as they generalise food groups. She said, "[people] consume food as part of an overall dietary pattern. The carbohydrate content of a large bowl of fresh fruit and vegetables may be similar to that of a bowl of cornflakes, but the effects on health may be different on the basis of nutrients consumed."


Alison is Director and Founder of Metabolics who writes about Metabolics updates, events and natural healthcare. Her experience and passion for natural supplements and healthcare comes from her years of experience as a practising osteopath, having founded Metabolics in her search for high quality, natural products in her own work. Alison has been a qualified and practising Osteopath since 1981 and regularly gives seminars on a range of healthcare subjects to the wider practitioner community helping share her knowledge and experience.