Regular bedtimes could benefit your heart and metabolism
Recent research, as reported in Medical News Today, has found that regular sleeping patterns have a strong link to cardiometabolic health risks.
While sleep deprivation has been studied at length and many studies link it to risks such as weight gain, high blood pressure and type 2 diabetes, among other risks, this latest study suggests that going to bed and waking up at different times on different days could have a similar impact on our health.
Referred to as social jet lag, where a person has different bedtimes and wakes up at different times on the weekend opposed to a weekday, this behaviour was reported on last year following research published in the academic journal Sleep.
This latest report, led by Jessica Lunsford-Avery, Ph.D., looks to further support this theory.
Obesity could become the biggest preventable cause of UK female cancers
A report from Cancer Research UK has unveiled that obesity could soon overtake smoking as the leading preventable cause of cancer in women.
Dr Katrina Brown of Cancer research UK attributed the findings to the fact that smoking rates in the UK are falling whilst obesity numbers are growing. "With smoking rates falling, we know that obesity will become the biggest preventable cause of cancer one day, if we don't do anything about it".
The study's projections estimated that cancer cases caused by smoking are likely to drop to 11.5% in 2035, compared to 15% in 2015, whereas the proportion of cases caused by being overweight and obesity are set to rise from 5% in 2015 to almost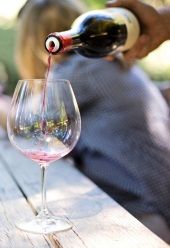 8% in 2035.
A Mediterranean diet could reduce stroke risk
A study, which is being hailed the largest of its kind, has concluded that following a Mediterranean diet could reduce the risk of stroke.
The findings of the combined study, produced by the Universities of East Anglia, Aberdeen and Cambridge, were published in the journal Stroke.
The study concluded that a greater adherence to the Mediterranean diet, eating lots of vegetables, fruits, nuts, beans, grains and fish, was associated with a lower risk of stoke in a UK white population. While the findings were driven by the associations in women, the study's authors believe they have strong implications for the general public.
As always, we'd love to hear what you think. Share your comments with us on our Facebook and Twitter pages.


Alison is Director and Founder of Metabolics who writes about Metabolics updates, events and natural healthcare. Her experience and passion for natural supplements and healthcare comes from her years of experience as a practising osteopath, having founded Metabolics in her search for high quality, natural products in her own work. Alison has been a qualified and practising Osteopath since 1981 and regularly gives seminars on a range of healthcare subjects to the wider practitioner community helping share her knowledge and experience.