Black walnuts contain healthy heart nutrients
If you've had a few walnuts over the Christmas period, you may be pleased to hear that they have more health benefits than previously recognised.
Research from the University of Missouri has found that black walnuts contain nutrients that contribute towards a healthy heart. The researchers found that this particular nut contains molecular compounds called phytosterols, which have been shown to help prevent obesity, diabetes and cardiovascular disease.
Omega 3 could prevent memory decline
A study from a UK-Australia research collaboration has found that omega-3 polyunsaturated fatty acid could enhance neural blood flow, and therefore has the potential to prevent memory decline caused by restricted blood flow or brain cell inflammation.
The research, as reported by NutraIngredients-USA, found that cerebrovascular function could be enhanced by long-chain (LC) omega-3 PUFA. The study, which looked at the impact of 48 borderline hypertensives aged 40-85 over a 20-week period, found that cerebrovascular responsiveness (CVR) to elevated levels of carbon dioxide in the blood (hypercapnia) increased 26% in women but there was no change in the men studied.
However, neurovascular coupling increased significantly in men only.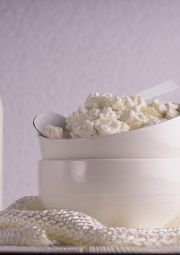 High protein snacks before bed shown to benefit muscle repair and metabolism
Researchers have found that whole-food protein snacks before bed could have a positive effect on muscle recovery, energy expenditure and appetite the next morning.
The study, as reported in Medical New Bulletin looked at 10 active women in their 20s and monitored the effects of their protein intake for four consecutive days. The study found that whole food protein, in this case cottage cheese, and liquid casein protein had the same overall improvement in body composition.
Share your thoughts
Share your thoughts on the outcomes of these studies with us on the Metabolics Facebook and Twitter pages.
Alison is Director and Founder of Metabolics who writes about Metabolics updates, events and natural healthcare. Her experience and passion for natural supplements and healthcare comes from her years of experience as a practising osteopath, having founded Metabolics in her search for high quality, natural products in her own work. Alison has been a qualified and practising Osteopath since 1981 and regularly gives seminars on a range of healthcare subjects to the wider practitioner community helping share her knowledge and experience.