The impact of nutrition on sleep disorders
A recent article has looked at the wider research around nutrition and its effects on sleeping patterns. While no one isolated vitamin, mineral or micronutrient plays a definitive role in optimising sleep, it suggests that those with sleep disorders should pay attention to their diet as a whole.

In the article "How Does Nutrition Impact Sleep Disorders, as published in Sleep Review Magazine", it is suggested that a variety of whole foods and a low-glycaemic diet is helpful in improving sleep quality.

Importantly, it noted that, out of different diets that are associated with both short and long sleep times, neither was optimum as long sleep times are commonly associated with chronic or debilitating illnesses.
An orange a day could keep AMD away
A study has found that people who consume at least one orange a day have a 60% reduced risk of developing age-related macular degeneration (AMD).

The article covering the study "A Daily Orange May Reduce AMD Risk", as published in Medscape, found that for each one standard deviation (1-SD) increase in consumption of total flavonoid intake, a person's likelihood of any AMD was reduced by 24%.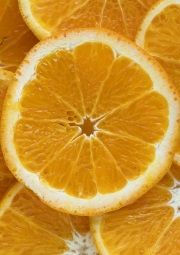 The study analysed 2,000 Australian adults over the age of 50 over a 15-year period and found that, after 15 years, there was a 60% reduced risk in developing AMD when the studies had eaten an orange a day compared to the participants who never eat oranges.
Effect of ginger extract on obesity
Researchers from South Korea have found that a high-fat diet supplemented with ginger extract exhibited less body weight gain and reduced lipid levels in serum and liver compared to diets without the extract supplemented.

Of the results in the article "Ginger Extract May Inhibit Obesity", as published in NutraIngredients, the researchers said "[ginger extract] would be useful for application as a functional food for the prevention of obesity and inflammation."

The study used two different types of ginger extract – high-hydrostatic pressure extract of ginger and hot water extract of ginger, both of which were supplied by the Korea Food Research Institute.
Share your thoughts
Did anything in the above studies surprise you? Let us know what you think on our Facebook and Twitter pages.
Alison is Director and Founder of Metabolics who writes about Metabolics updates, events and natural healthcare. Her experience and passion for natural supplements and healthcare comes from her years of experience as a practising osteopath, having founded Metabolics in her search for high quality, natural products in her own work. Alison has been a qualified and practising Osteopath since 1981 and regularly gives seminars on a range of healthcare subjects to the wider practitioner community helping share her knowledge and experience.